Hey,hey, hey... It's time for a give away!
Recently I have added some new items to our Etsy shop... 100% Cotton Washcloths & Face Scrubbies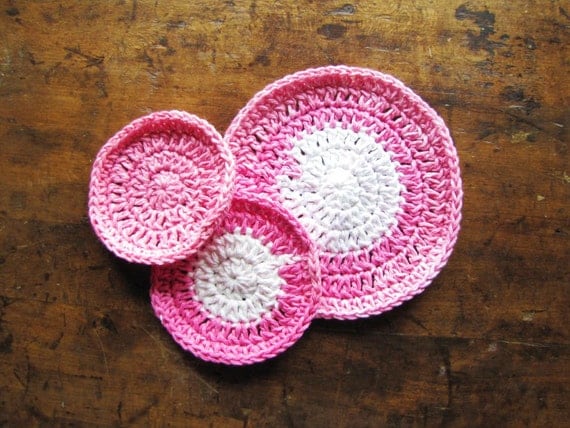 AND not long ago I became an affiliate for Madison Street Beauty , which sells 100% Natural Mineral & Vegan Friendly Cosmetics as well as Non Toxic Nail Lacquer and MUCH more!
So, what's the prize you say? Well, seeing as both the scrubbies and the make up are natural, I thought it would be great to pair them up for this giveaway.
One- Large Round 100% Cotton Washcloth/Scrubby
Two- Mini 100% Cotton Scrubby ( which are great for eye makeup removal)
One - Madison Street Beauty Desert Sands Eye Shadow 1.5 g
One - Madison Street Beauty Pumpkin Eyeshadow 1.5 g
One - Madison Street Beauty Aloe Setting Powder
A little of each color goes a long way. I suggest using a eyeshadow brush when applying. The eyeshadows are fun fall colors, and the aloe setting powder is my absolute FAVORITE item from MSB!
Several ways to enter using the rafflecopter form below. Contest is open world wide, and will run until the end of the month!