Hello Hello Hello EVERYONE!
I know it's been a long time since I last blogged and I do apologize. Summer kept us busy! I hope summer treated you all well, and that you're as excited about Autumn as I am.
Autumn is my favorite season, with summer coming in a close second. I love the crisp air, the changing leaves, hoodies and comfy jeans, apple cider, and all the wonderful things that come along with the season.
Being that summer isn't really a big season for my Etsy shop. I decided not to keep it stocked. However, I now have some

new

things listed, and more on the way.
Here we have a cute winter headband/earwarmer in Day Glow! Who doesn't love all these fabulous neon shades! I imagine this on the ski slopes! They will definitely see you coming!
Click on photo to see more pics and the Etsy listing!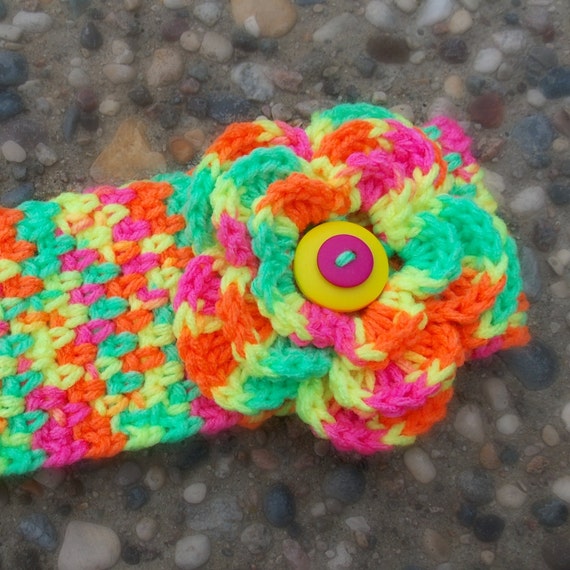 I'd also like to share a sneak peek of some hats that I will be listing very soon! I love how fun this is in the variegated yarn! Solids are awesome as well, and I will be listing some of those too! Clicking this photo will take you to my Powers Of Love Facebook Page where you can find more info, coupon codes, new items, etc.
What's your favorite season and why?
Let me know with a comment below!