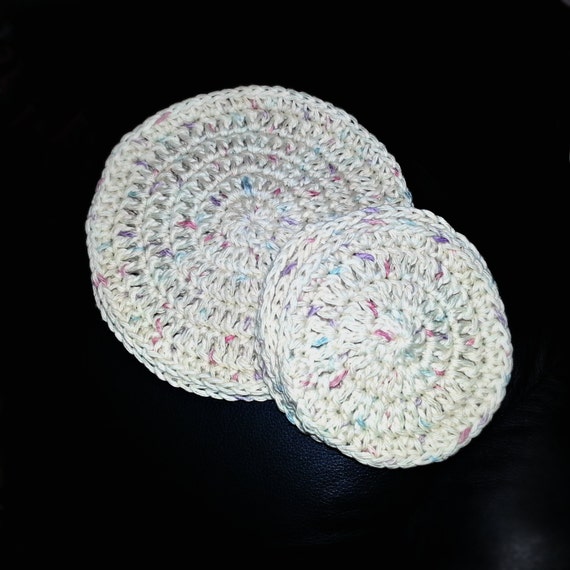 I've made these in the past for craft shows, and people seem to love them. Awhile back I sent a package to my friend Kim from justByou and included a couple large circles as well as a couple small ones. One of her littles has pretty bad eczema and I thought hey may be nice for him to use. The whole family loved them so much she just ordered a set from me, and suggested I sell them in my Powers Of Love Etsy shop.
Here is a pic of the set she ordered.
I love the neutral color with the specks through it. Here are two large circles and 4 small circles.
I haven't decided yet if I will list them in my Etsy shop yet or not, but thought I would share with you all and see what you thought. Is this something you think I should offer in my Powers Of Love shop on Etsy? Or should I stick to selling them at craft shows?
If you want to check out more of justByou, she has a blog that she posts on regularly, holds giveaways, and hosts blog hops. Stop by, check it out and tell her Powers sent you. Also, she has a great Etsy Shope full of fun gifts, and candy, etc. You can find that here.... justByou Etsy Shop
Thanks for stopping by.. I look forward to reading your comments!